Thanksgiving is behind us - Time to get serious about your holiday shopping!
And, of course, we can't forget that Chanukah is coming up soon too! Take a look at some of the beautiful Judaica gift items that we are showing...
A beautiful silver Menorah, or Chanukiah - to celebrate the Feast of Lights!

Gorgeous hand-blown glass dreydals.... to play a traditional Chanukah game!

This SHABBAT SHALOM platter makes a wonderful gift for any occasion..... holidays, housewarming, weddings...!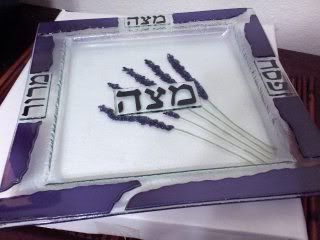 And a matching platter for Passover.... what a great gift!

We have a lovely selection of hand-crafted glass mezuzot - a perfect present for a new home!


These are just a few of our great gift ideas -- Click on any of the photos above or the logo below to visit our store and browse our great selection of UNIQUE HOME DECOR AND GIFT ITEMS - you are certain to find something that you love!

--


Visit us at Ayuni Gifts of the World